REX CCTV Units
We call our Rex units a 'police dog in a box' and they are hugely popular with our clients given their speed of deployment and easy handling.
Talk to Us
REX 500 & 1000 – CCTV Units
RAPID DEPLOYMENT DETERRENT & SECURITY
Affectionately known as REX, the REX 500/ 1000 unit is our police dog in a box and can be easily transported by one person and a small van. Most importantly it can be supplied with Videofied or Reconeyez cameras or you can fit your own kit. Our tough little units may be the smallest of the family, but they have teeth. Branded to suit, they provide great value 24/7 connected surveillance to suit any situation. They are an especially useful option for unexpected urgent onsite eyeballs and/ or say for large event management.
Those that have of course, know that managed CCTV is the way forward.
Feel free to call James Pickance at any time on +44 (0) 1590 670845 for more information.
Please follow the links below for other CCTV products in the range:
KEY FEATURES
Rapid deployment
Easily Transportable
Visual deterrent
Environmentally friendly
GPS tracker
ADDITIONAL SPECIFICATION
Can be supplied with Videofied or Reconeyez cameras.
APPLICATIONS
Construction sites
Rail work sites
Rail sidings
Vacant building & site management
Sites with HSE issues
Theft & vandalism hotspots
Events & festivals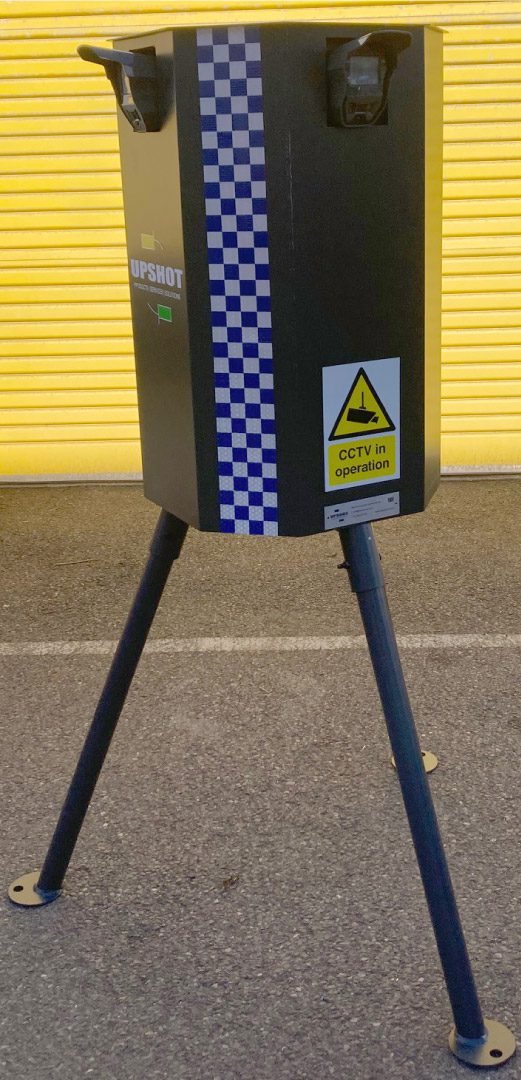 Gallery
Click on one of the images to launch the gallery.