Bespoke Surveillance Vehicles
We have designed, built and supplied a variety of sophisticated surveillance vehicles to a variety of clients around the world. We can't provide too much detail here of course but please call us for more information.
Talk to Us
Specialist Surveillance Vehicles
BESPOKE SURVEILLANCE VEHICLES
We supply a wide range of national and international clients with highly sophisticated vehicles. Typically used for communication, image capture or surveillance purposes, our expertise in choosing the right vehicle for the relevant terrain and then fitting it out to the right specification is unparalleled. Our team will work with you to factor in all the requirements from pneumatic masts, optics, antenna, electronics and power systems. Our expertise in aerial photography, underwater imaging and thermal imaging also means that we can build vehicles that deliver extensive range of capabilities in a way that is sympathetic to both your operational environment and communications infrastructure.
Please contact James Pickance on +44 (0) 1590 670845 in complete confidence for more information.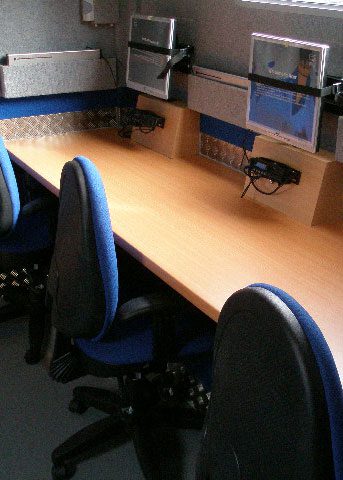 Gallery
Click on one of the images to launch the gallery.